Summer Feelings - wonderful poppy flowers II Fleece Blanket

$70.80
per fleece blanket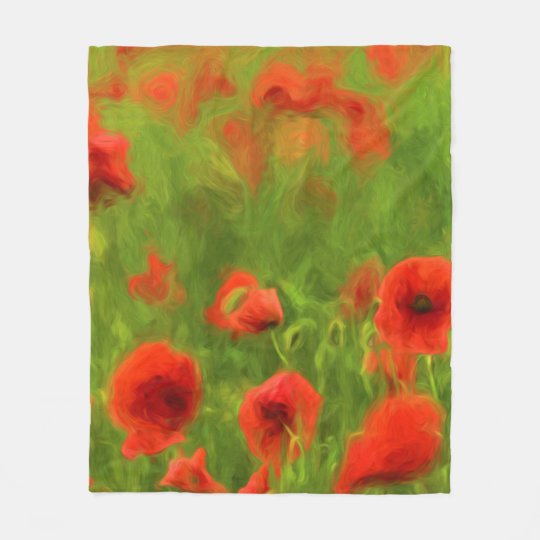 Details
Details
Details

Size: Fleece Blanket, 50"x60"
It's hard to cuddle by yourself. But with these fully customizable comfy fleece blankets, you won't have to anymore. Customize the entire front panel and wrap yourself in personalized plush luxury. Delicate, soft and colorful, it's the perfect blanket for picnics in the park, outdoor events, and cozy winter snuggles.
Available in 3 different sizes: small (30"x40"); medium(50" x 60"); large(60" x 80").
100% buttery soft and cozy polyester fleece
Edge-to-edge sublimation printing in vibrant full color
Sturdy double edge stitching for a clean finish
Back color is off-white
Machine washable, gentle cycle, mild detergent
Tumble dry low
This product is recommended for ages 13+
Summer Feelings - wonderful poppy flowers II Fleece Blanket
Summer Feelings Can you remember a scent of grain fields with poppy flowers? Do you feel a gentle touch of the sun on your skin? Do you hear how grains sway in the wind? That is exactly these wonderful islands of our imagination, which make a stream of daily routine easy for us. Let yourself drift – from one island to another, and feel the wind in which grain flowers sway. When in summer red poppy again Glows in yellow grain, When a sound of finch's voice tone Attracts you from bush of hawthorn, When all over again, far and wide, There is peace and feast, and delight, Then here the time comes true To live the full life for you. What threatened us – then ebbs away And troubles even melt, And the routine, like head of snake, Is cut by sunny blade. Just believe it will happen! And never turn to look back! The sun will make us happy, And we will go in roses, As the summer wind blows! Otto Bierbaum (1865-1910) ---------------------- german version: Sommergefühle Kannst Du Dich an den Duft des Kornfeldes mit den Mohnblumen erinnern? Spührst Du die sanfte Berührung der Sonne auf Deiner Haut? Hörst Du, wie sich das Korn im Wind wiegt? Genau diese wunderbaren Inseln unserer Phantasie die uns den Strom des Alltags leicht machen. Lass Dich dahintreiben - von Insel zu Insel und spüre den Wind in dem sich die Kornblumen wiegen. " Wenn im Sommer der rote Mohn wieder glüht im gelben Korn, wenn des Finken süßer Tonne wieder lockt im Hagedorn, wenn es wieder weit und breit feierklar und fruchtstill ist, dann erfüllt sich uns die Zeit, die mit vollen Massen misst. Dann verebbt, was uns bedroht, dann verweht, was uns bedrückt, über dem Schlangenkopf der Not ist das Sonnenschwert gezückt. Glaube nur, es wird geschehn! Wende nicht den Blick zurück! Wenn die Sommerwinde wehn, werden wir in Rosen gehn, und die Sonne lacht uns Glück! " Otto Bierbaum (1865-1910)
There are no reviews for this product yet.
Product ID: 256026149871786251
Designed on